Human Interest
From Soldier's Wife To A Soldier Herself - When Wives Of Martyred Soldiers Don The Uniform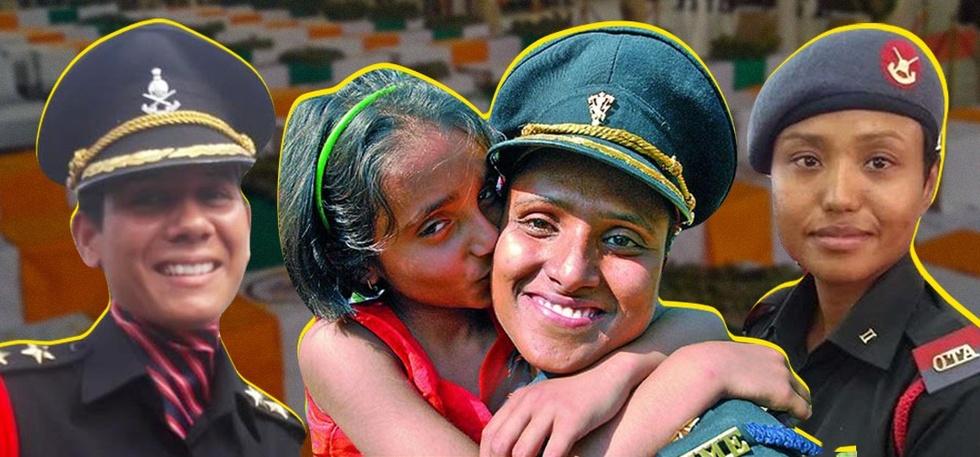 Life is difficult for the soldiers of the Armed Forces. It is equally difficult for their families, especially for the wives of the soldiers. Army soldiers who are martyred while on duty leave behind bereaved families who have to survive on their own. Wives of martyred soldiers have a tough time raising children. But some don't let the loss get them down. They follow the footsteps of their husbands and decide to wear the uniform themselves. Let's salute brave women for their grit and valour, and hope they fly ever higher.
1

/12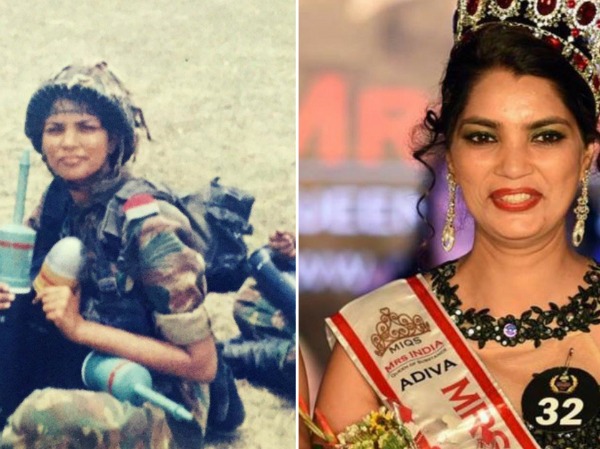 Shalini Singh wife of Martyred Major Avinash Singh Bhadauria
Shalini was 18 when she got married to Indian Army officer Major Avinash Singh Bhadauria. He was martyred during an encounter with terrorists in Kashmir. After she lost her husband she decided to join the Army as a tribute to her husband. From Mrs Shalini Singh, an Army wife and MBA student, she became Captain Shalini Singh, a soldier.
Only three weeks away from Major Avinash's first death anniversary, Shalini was commissioned as an officer in the Indian Army. She served in the army for 5 year. In 2017 she has won the Queen of Substance award at the Mrs India pageant.
2/12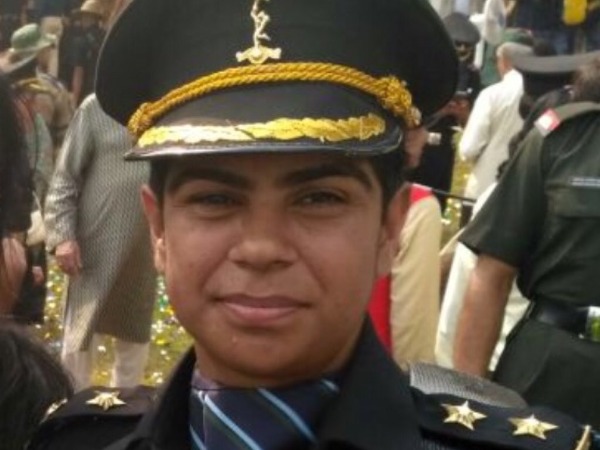 Sushmita Pandey wife of Martyred Major Neeraj Pandey
Major Neeraj got badly injured during the Operation Rhino in 2016. When his convoy reached Cipra, in Arunachal Pradesh it was hit by a landslide and he later succumbed to his injuries. Maj Neeraj was a dedicated soldier and a fine officer who laid down his life in the service of the nation. His brave wife Sushmita followed the footsteps of her husband and joined the Indian Army's Corps of Signals, the same corps in which her husband had served.
3/12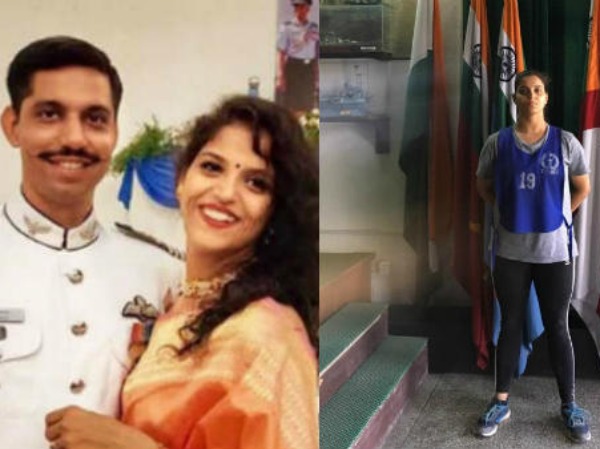 Garima Abrol wife of Martyred Samir Abrol
Garima Abrol was married to Samir Abrol who was martyred in Mirage 2000 fighter place crash in February 2019. She decided to honour her husband's martyrdom in an unforgettable way - she is set to step into his shoes and join the Indian Air Force.
4/12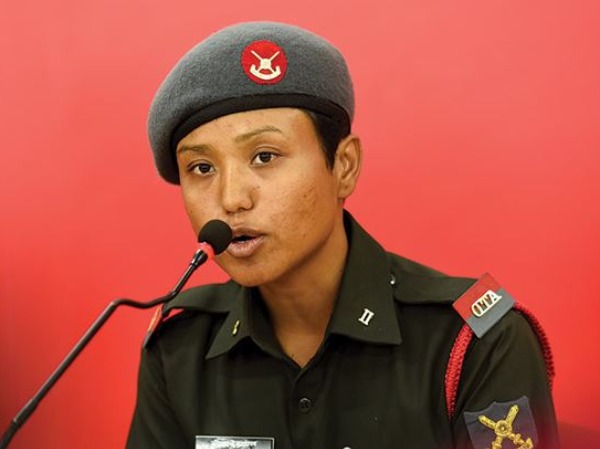 Neeta Deswal wife of Martyred Major Amit Deswal
Neeta Deswal was commissioned as lieutenant in 2018 at an impressive passing-out parade at the Officers Training Academy (OTA), Chennai, it was a befitting tribute to her husband who was martyred in a counter-insurgency operation in Manipur.
Major Amit Deswal of 21 Para battalion had attained martyrdom in a counter-insurgency operation in Manipur in April 2016.
5/12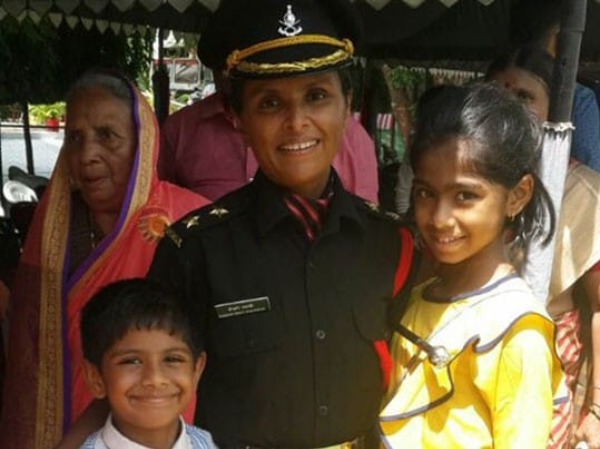 Swati Mahadik wife of Martyred Colonel Santosh Mahadik
Swati Mahadik, was wife of Colonel Santosh Mahadik who died fighting terrorists in Kupwara district of Jammu & Kashmir in November 2015.
She cleared the SSB exam in 2016, and the 11-month training involved gruelling tasks in addition to classroom lessons on strategy and military history. The only concession Swati, 38, got as martyr's wife was relaxation in age limit, which is 27. The mother of two children joined Indian Army Ordnance Corps.
6/12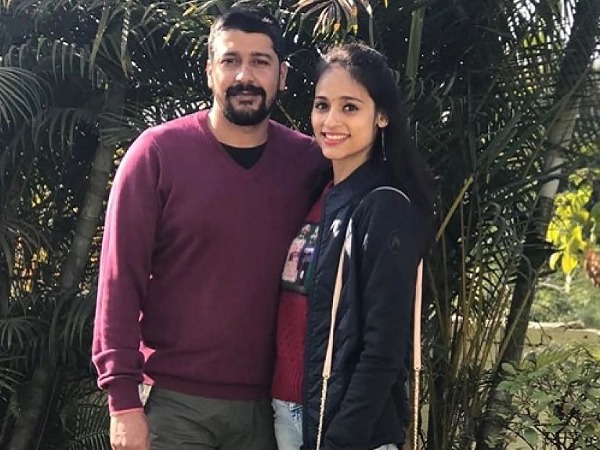 Nitika Kaul Dhoundiyal wife of Martyred Major Vibhuti Shankar Dhoundiyal
Nitika, the wife of Major Vibhuti Shankar Dhoundiyal, who was killed during a gun battle with Jaish-e-Mohammad (JeM) terrorists in Jammu and Kashmir's Pulwama on February 18, just days after the terror attack on a CRPF convoy which killed 40 service personnel.
She has cleared the written exam and interview of the Staff Selection Commission and is waiting for the publication of the merit list. Nitika whose family is originally from Jammu said it was her way of paying tribute to her husband.
7/12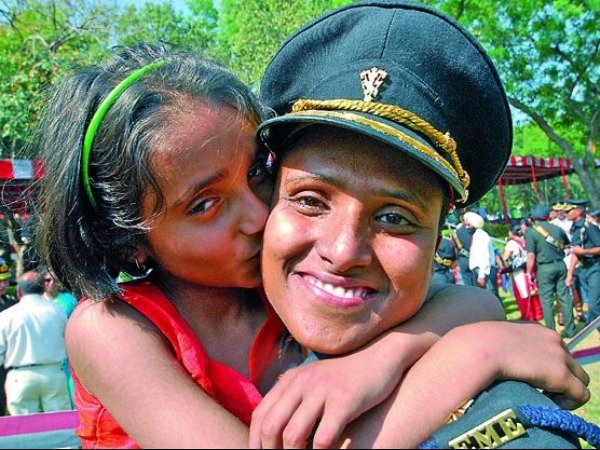 Priya Semwal wife of Martyred Naik Amit Sharma
Priya Semwal was an undergraduate student when she got married to Naik Amit Sharma who lost his life In a counter-insurgency operation near Tawang in Arunachal Pradesh. Priya did not lose her courage even after her husband's death. She decided to join the Indian Army. On 15 March 2014, Priya passed out as a Lieutenant from Officers Training Academy (OTA) Chennai.
8/12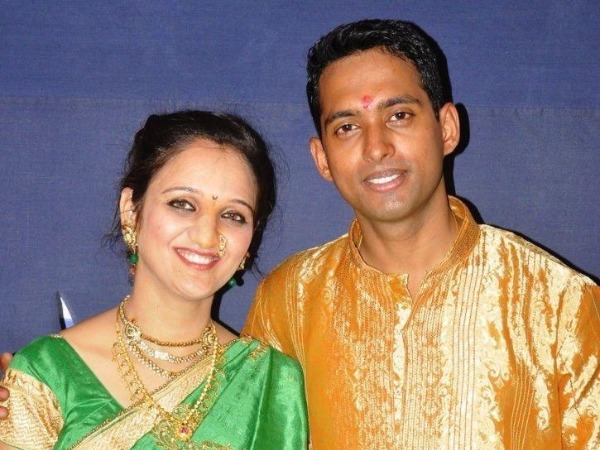 Gauri Mahadik wife of Martyred Major Prasad Mahadik
Gauri Mahadik will soon join the Indian Army as a tribute to her husband, Major Prasad Mahadik who was killed at his shelter at the Indo-China border in Tawang, Arunachal Pradesh in December 2017.
Gauri sat for the Service Selection Board (SSB) last year and passed the examination with flying colours. She has qualified for training at the OTA. Following a thorough training of 49 weeks starting from April, Mahadik will be inducted into the Indian Army in March 2020.
9/12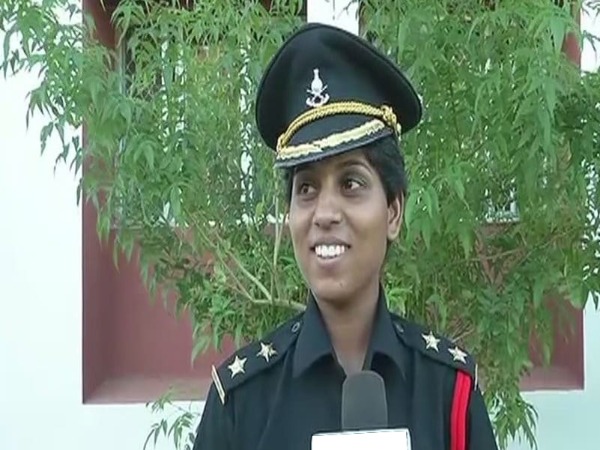 Nidhi Mishra wife of Naik Mukesh Dubey
Nidhi was pregnant with their son when Mukesh Dubey passed away. The route to Officers Training Academy was tougher for Nidhi Misra, whose husband, Naik Mukesh Dubey, died of cardiac arrest in 2009. Nidhi, who holds an MBA, worked in an HR firm before teaching in Army school. She was inspired after she read about Priya Semwal, wife of a martyr, joining the Army. Priya passed out of OTA in 2014.
10/12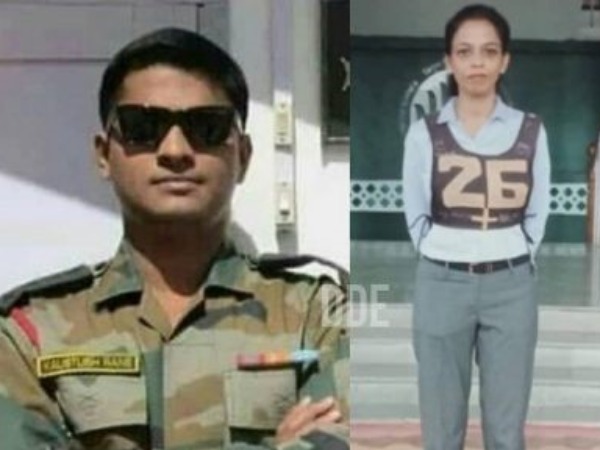 Kanika Rane wife of Martyred Major Kaustubh Rane
Kanika Rane widow of Major Kaustubh Rane who was martyred in Aug, 2018 during an encounter on the Line of Control (LoC) in North Kashmir's Gurez sector of Bandipora district had cleared the Service Selection Board exam with merit and is gearing up to commence her service to the nation after a 49-week training at Officers Training Academy.
11/12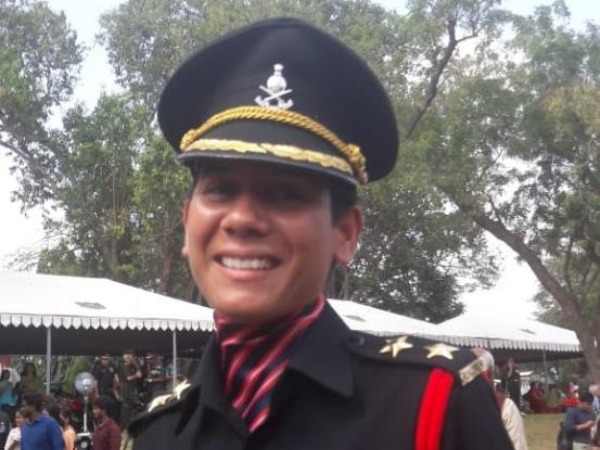 Sangeeta Mall wife of Martyred Shirish Mall
Sangeeta Mall wife of Rifleman Shirish Mall who was killed in action in Jammu and Kashmir while battling terrorists.
In March 2019 she was commissioned into the Indian Army after passing out from OTA (Officer's Training Academy) in Chennai.
Before Sangeeta got married to Shirish Mall in 2013 she was a teacher. Shishir was a soldier in the Gorkha Rifles and was posted in Baramulla sector of Jammu and Kashmir when he was martyred in 2015 during a gun battle.
12/12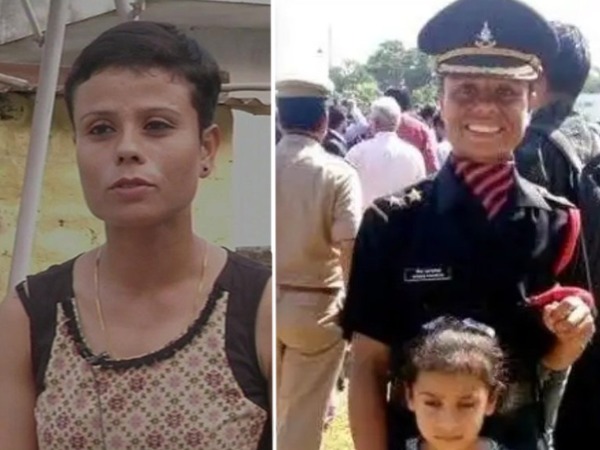 Neeru Sambyal wife of Martyred Rifleman Ravinder Sambyal
Rifleman Ravinder Sambyal was killed while on duty in April 2015. His daughter was just 2 years old when he was martyred. 3 years later, in 2018, his wife Neeru Sambyal completed her training to join the force after him. Neeru joined the Indian Army as a Lieutenant.
Talking about her struggles and journey, Lt. Neeru reportedly said, "My husband was in the infantry. It was really difficult to accept reality after he got martyred. But for me, my daughter is my inspiration. I never wanted her to feel the absence of her father and wished to fill for both roles, of a father and mother."
This motivation led Neeru to undergo 49 weeks of training. She also said, "Being in the army, one has to be mentally strong as there are times when one has to face situations where physical strength won't matter much."