Fans Disapprove Of 'Mujhse Shaadi Karoge', Sign Petition & Demand A #SidNaaz Show!
Colors Channel ran one of the most successful seasons of Bigg Boss this year which wrapped up in February.
The show was declared super-hit and to milk the popularity of contestants, the channel presented a new show starring Paras Chhabra and Shehnaaz Gill for all Bigg Boss fans.
However, the response to the show has majorly been negative because fans are not very happy with the contestants and the format of the show.
After hashtags like #DontLockSanaInsideMSK and #WeWantSidnaazShow, Netizens have now signed a petition asking makers to discontinue the show.
Endemol shine India : COLORS PLEASE STOP MUJHSE SHAADI KAROGE SHOW - Sign the Petition! https://t.co/Dj3vch15KF via @Change. #SidNaaz .. my only try to save her

— Madhuri (@Madhuri00176381) February 20, 2020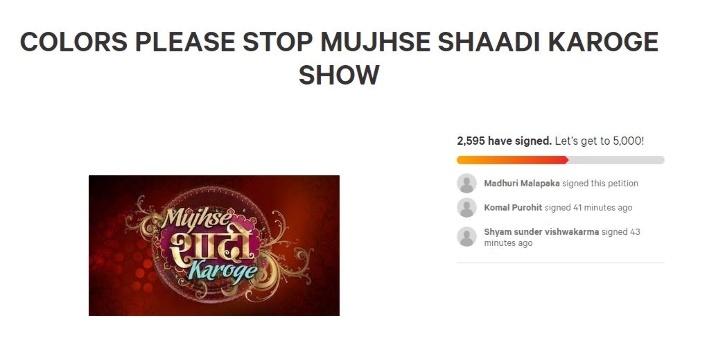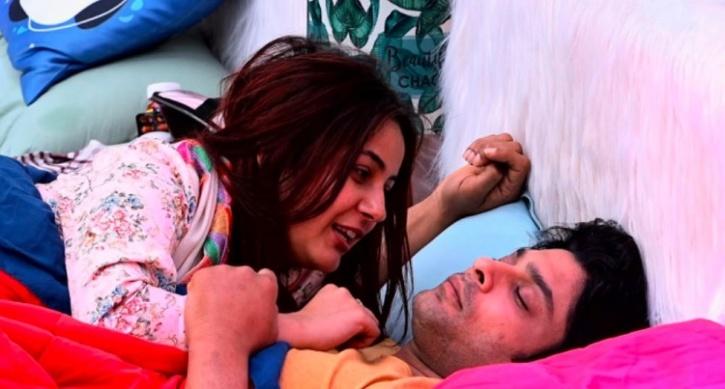 Expressing their feelings on not liking the show, the fans have tweeted saying that instead of making a 'Swayamvar' show, they should make a show with Sidharth Shukla and Shehnaaz Gill in the lead. This demand led to another trending hashtag: #SidNaazShowInDemand.
They gave script to that girl to act like Sana & now creating scripted drama around that ??
Audience are not fools they know what is scripted & what is real.
Fully scripted drama ??
Can't even tolerate then in promo in episode God can save audience ??#TwitterKingSid pic.twitter.com/xvveFB9siv

— chethan #IAmWithSid???? (@Whateve29013404) February 20, 2020
Showcasing their anger on the channel's decision of using the same Bigg Boss house for MSK, they started tweeting why Sana doesn't deserve to be locked inside.
JUST SEE HER !! ??????
WHAT ARE WE DOING TO THIS BUBBLY CHILD !!
????
KILLING EVERY POSSIBLE HAPPINESS OF HER !
THIS IS JUST A MENTAL STRESS AND TORTURE TO HER!#DontLockSanaForMSK@ColorsTV @EndemolShineIND @viacom18 @mnysha @NinaJaipuria @Sudhanshu_Vats@JessuGeorge @justvoot pic.twitter.com/BsniW0x0eu

— ?? Sidnaaz ?? (@SidnaazxxSheema) February 20, 2020
Nobody is asking Sana to leave the show, NO ONE! We only want the concept to change or at least NO LOCK DOWN FOR SANA AND PARAS! This much change can be made. They can shoot daily but should not bound to stay inside 5 days.@ColorsTV @EndemolShineIND#DontLockSanaForMSK

— ? (@__ihafsaaxo) February 20, 2020
When she didn't wanted to do the show, and due to force all these changes were made !
U can understand the intensity of pressure she was in,to accept the show!#DontLockSanaForMSK @ColorsTV @EndemolShineIND @viacom18 @mnysha @NinaJaipuria @Sudhanshu_Vats@JessuGeorge @justvoot

— ?? Sidnaaz ?? (@SidnaazxxSheema) February 20, 2020
right now a sidnaaz show is not imp at all
right now what's important is
SANA AND PARAS KI MENTAL HEALTH YOU DUFFERS
Sidharth and shehnaz are two individuals
please they can be casted alag alag in shows and songs@ColorsTV the only problem is house arrest #DontLockSanaForMSK

— ????????? (@sanakinanad) February 20, 2020
People filed a petition and urged the channel to replace the show with a #SidNaaz show.
Honestly speaking, @ColorsTV is exploiting all three of them -- Sidharth, Paras and Shehnaaz.
The least we can do is a) not watch the show, and b) understand our idols. @ColorsTV IS PLAYING WITH EVERYONE'S EMOTIONS. YOU ARE ALL FALLING INTO THE TRAP. And THEY ARE GAINING TRPs.

— Sidharth Shukla WEB (@TeamSiddShukla) February 21, 2020
..ITS A REQUEST TO EVRY1 TO STOP WATCHING MUJHSE SHAADI KAROGE ...THE CONCEPT OF MSK IS CRAP....mental health of sana is at stake....3 more months in the same house where she made 1000's of MEMORIES #SidNaaz

— Gurleen Kaur (@sidnaaz4eva) February 20, 2020
I like #ShehnaazGill a lot but I have to say #MujhseShaadiKaroge show is not worth watching!! Highly disappointed with @ColorsTV ... #sanaleavethisshow @Shehnazgill123 @shehnazshines

— Karan raghav (@Karanra72194197) February 20, 2020
Endemol shine India : COLORS PLEASE STOP MUJHSE SHAADI KAROGE SHOW - Sign the Petition! https://t.co/Dj3vch15KF via @Change. #SidNaaz .. my only try to save her

— Madhuri (@Madhuri00176381) February 20, 2020
#DontLockSanaForMSK
So she"ll be out on weekends??
Now my next request to @ColorsTV & #MujhseShaadiKaroge team is:-
CAN U GUYS CHANGE D NAME OF D SHOW?
If u cud name it as YAARAN DA GROUP or smthng relatd to team/warriors & make d concept more cool??plz consider & u"ll rock??

— f?ιρρ?я-S??яαт ?? (@Seerat_Hunjan) February 20, 2020
TBH #MujhseShaadiKaroge is a terrible replacement of @BiggBoss you're clearly failing at encashing on the goldmine you had achieved after https://t.co/PfKwmxFlGa will still get TRPs because of the "bait"called #SidNaaz. But you're not winning, and that's sad#SidNaazShowInDemand

— Iampreksha (@Preksha39779894) February 20, 2020
Hame koi MujhseShaadiKaroge show nai Chahiye hame only #SidNazz wala show Chahiye
If you are agree with me than Retweet fast.#FansDemandSidnaazshow#OnlySidNaazMatter#ILoveSana #TwitterKingSid

— Sidheart (@Sidhsana7400) February 20, 2020